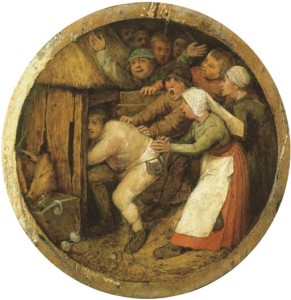 This week the liturgical year begins anew with the First Sunday of Advent in Year C of the lectionary cycle.
You many choose between two different outlines.
The summary of the first is: Central Idea: We will always be ready to meet Christ our Judge if every day we are humbly making the effort to obey his commandments out of love. Doctrine: The Theological virtue of Charity. Practical Application: Acts of the virtue of religion; acts of love.
The summary of the second is: Central idea: Vigilance. Doctrine: The final tribulation and Christ's Last Judgment. Practical application: Alertness.
As always, there is enough material in each to preach many homilies.