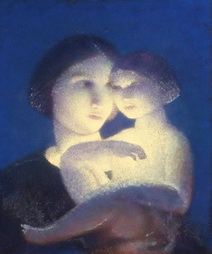 First, I want to express my thanks to all 900 of you subscribers around the world and the 900+ likes Facebook users have recorded.
Because of changes in the google program called Feedburner, DHO has had to switch to the service called follow.it for you to receive each new post.
For this reason, the email notification you get might look a little different. Please be patient if things seem off.
In addition to a work of artistic beauty, I decided to attach a work of aural beauty. This is Morten Lauridsen's Lux Aeterna. Just click on the link to listen to it.
God bless all of you and keep you safe and in peace.